On an area of about 20Ha, we managed to plant over 13,300 hazelnuts trees, being equipped with modern technologies strictly used for maintenance and fertigation.
Fertigation is the process of drip fertilization (among the most sustainable methods) with an automated system.
You will also find at our plantation different types of agricultural machinery and equipment used for the maintenance of cleaning plants, separators, dryers, calibrators, etc.
The 13,300 hazelnuts trees are divided between the three varieties:
● Tonda Gentile Romana
● Tonda Gentile Trilobata
● Tonda di Giffoni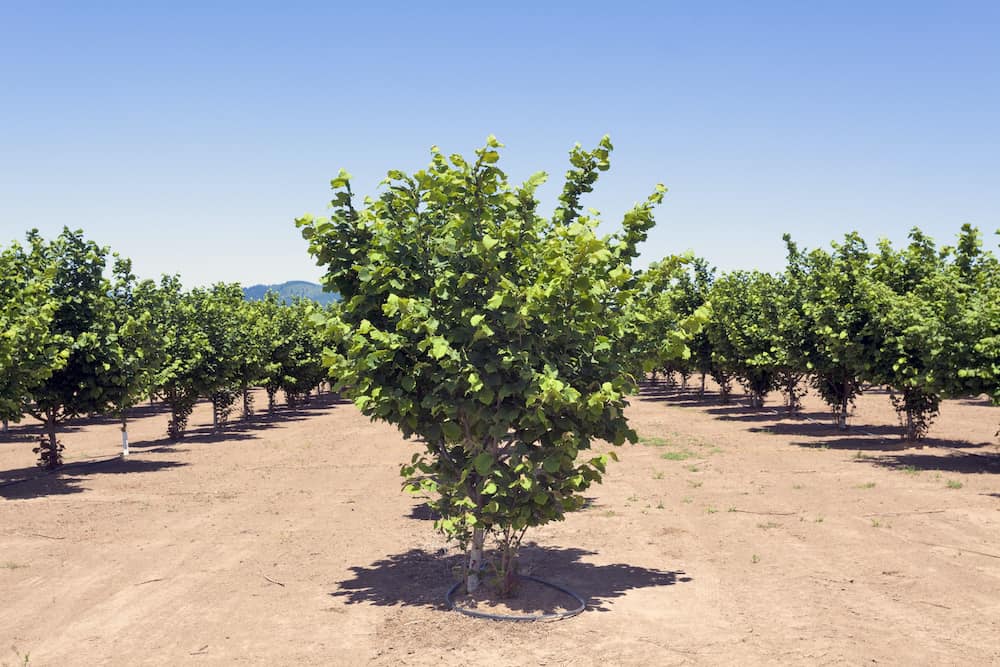 2. Showroom & Storage Hall in Craiva
The hazelnut adventure continues in Craiva, Arad County, in the storage and conditioning hall that provides facilities for a process as precise as possible:
● double cleaner with ventilation;
● water separator and cleaner;
● dryer;
● calibrator;
● packaging equipment.
Through the facilities provided, the hazelnuts are packed in bags and ready to arrive in our store after they are:
● cleaned;
● separated from vegetable waste;
● separated from the stones and washed through the wet cleaning process;
● dried;
● calibrated on 4 dimensions;
● stored and ready for packaging.
Following the processes, the hazelnuts reach the showroom, located right at the entrance of Craiva. Here you can find the 3 types of hazelnuts packed and ready to be taken home.